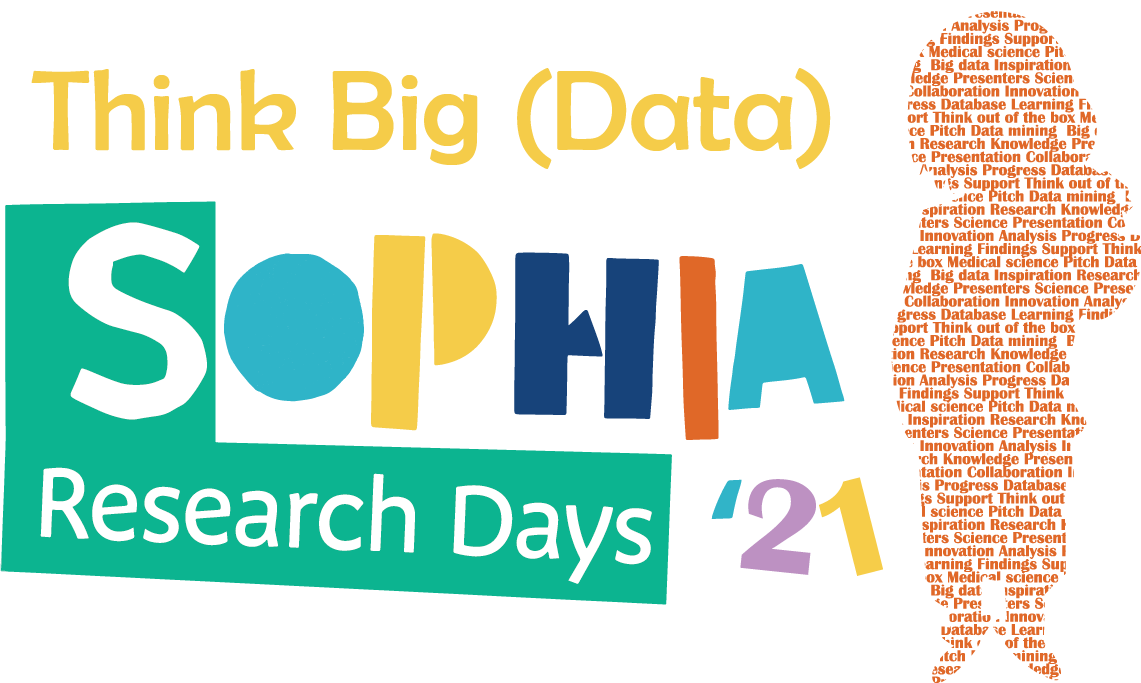 Sophia Research Days 2021 - Think Big (Data)!
Big data is a hot topic and seems to be taking over the world of medical research. The recent years digitalization, an abundance of available data from international collaborations and novel developments such as artificial intelligence and medical-data specific algorithms changed our field of work. But do these developments ensure a bright future for medical research: can we start dreaming big? Or are there limitations to data driven research and healthcare?

This year's Sophia Research Days 2021 will be built around the theme 'Think Big (Data)!' In a diverse three days program we will elaborate on the latest developments regarding big data within medical research. We have invited three keynote speakers to talk about the usefulness and uselessness of all this data. Furthermore, as during the last years we will give the stage to multiple junior researchers within Theme Sophia.
Submit your abstract!
All researchers (PhD students, post-docs, research nurses, etc.) residents, and staff members affiliated with the theme Sophia are very welcome to join the Sophia Research Days 2021 and to submit their abstracts.
Submit abstract
Speeddate event with senior researchers
New!
New this year, a speeddate event with senior researchers! During this speeddate session you will have the opportunity to (virtually) meet senior researchers from the entire theme Sophia, such as full, associate, and assistant professors. Speeddates will take place in small groups, so that you will have the opportunity to ask all your questions. How did the professor start his or her career? What steps are necessary to become successful in your career? Or any other question that you find interesting.

For this event you need to register in advance. Participation is free.
SLAM sessions
The best abstracts will be selected for a SLAM session presentation. SLAM sessions are 6 minute presentations with 3 minutes discussion time that are perfect to present your most important research results in a short, simple and entertaining way!
Center Location
Due to COVID19 pandemic, the Sophia Research Days 2021 will be held virtually.